Embark on a journey with $WECO, where innovation meets real-world utility, propelling our ecosystem to unprecedented heights. Discover the driving force behind our 120.7% gain in just one week and delve into the robust fundamentals shaping the future of crypto.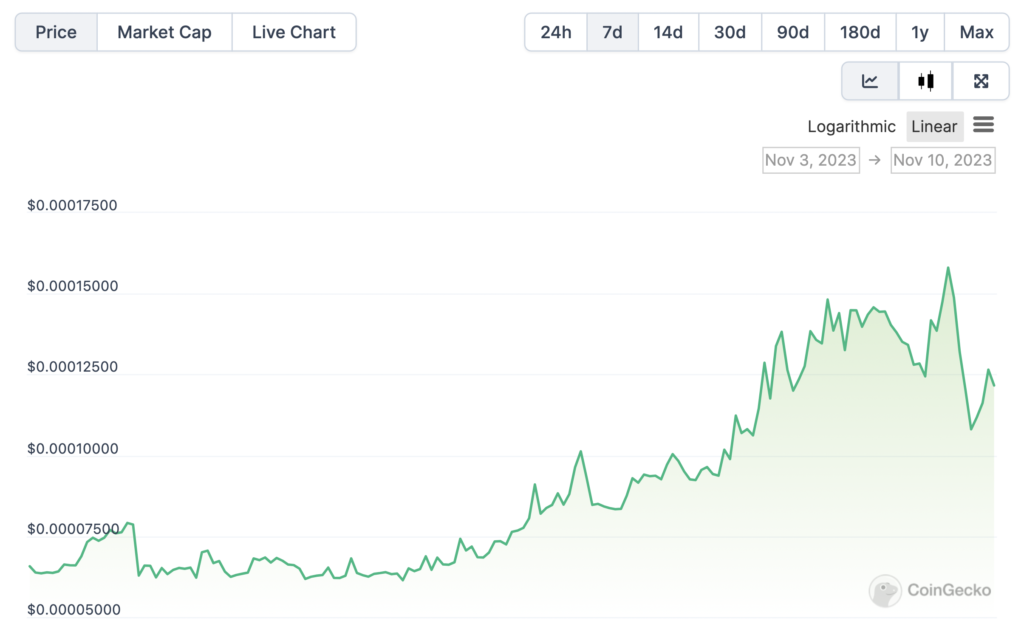 $WECO: Where Real-World Assets Meet the Blockchain
Unveiling $WECO's recent listing as #RWA on Coingecko! Our 100% organic growth stands as a testament to the strength of our audited token, backed by tangible real-world assets. Join us at weset.app to access discounted #RWA tokens and witness the seamless integration of the digital and physical worlds.
$WECO is more than a token; it's a commitment to longevity. Our staking app at weset.app/staking rewards visionaries with a unique perspective on the vast potential within the RWA space. This is not a pump and dump; it's a strategic move towards a future where value and sustainability reign supreme.

Fueling Growth: Recent Launches and Pioneering Initiatives
Witness the evolution of our ecosystem with recent launches like the Bitcoin Mining collection and MadreXelva, a luxury glamping community in the Riviera Maya. All collections, available at a discounted rate for $WECO purchases, amplify the value for our dedicated hodlers.
At Weset, we are pioneers in on-boarding RWA assets to the blockchain. With a market cap of only $600,000 USD, the scope for growth in the booming RWA space and the upcoming bull market is immense. Long-term holders aren't just investors; they are becoming leaders in the rapidly expanding RWA market.
Charting the Future: An Unparalleled Roadmap
The $WECO journey continues, charting new territories and setting the stage for a crypto revolution. Our roadmap emphasizes scalability, innovation, and unwavering commitment to our community.
Optimizing client on-boarding and introducing a secondary marketplace for NFT holders are the next milestones. This isn't just about adding features; it's about elevating scalability, value, and utility for $WECO holders.
Conclusion: $WECO – Shaping the Future of Crypto
$WECO isn't just a token; it's a revolution. As leaders in real-world asset tokenization, we are driving the narrative towards a future where transparency, innovation, and community empowerment reign supreme. Join us in shaping the future of crypto, one block at a time.