In a remarkable achievement that embodies our unwavering dedication and commitment to excellence, Weset has emerged as the winner of the prestigious PropTech LATAM Award for the Best Fintech Application to Real Estate. This well-deserved recognition is a testament to the immense pride and satisfaction that the team at Weset feels as we see our vision come to life, reflecting years of hard work, innovation, and a relentless pursuit of excellence and innovation.
A Vision Realized:
Years ago, Weset embarked on a mission to revolutionize the real estate industry with a bold vision of accessibility for all. This prestigious award serves as a testament to our realization of that vision, setting new benchmarks and raising industry standards. Weset's fintech application represents a transformational solution that makes real estate more accessible than ever before, empowering individuals from all backgrounds to participate and benefit from the market's potential through tokenization.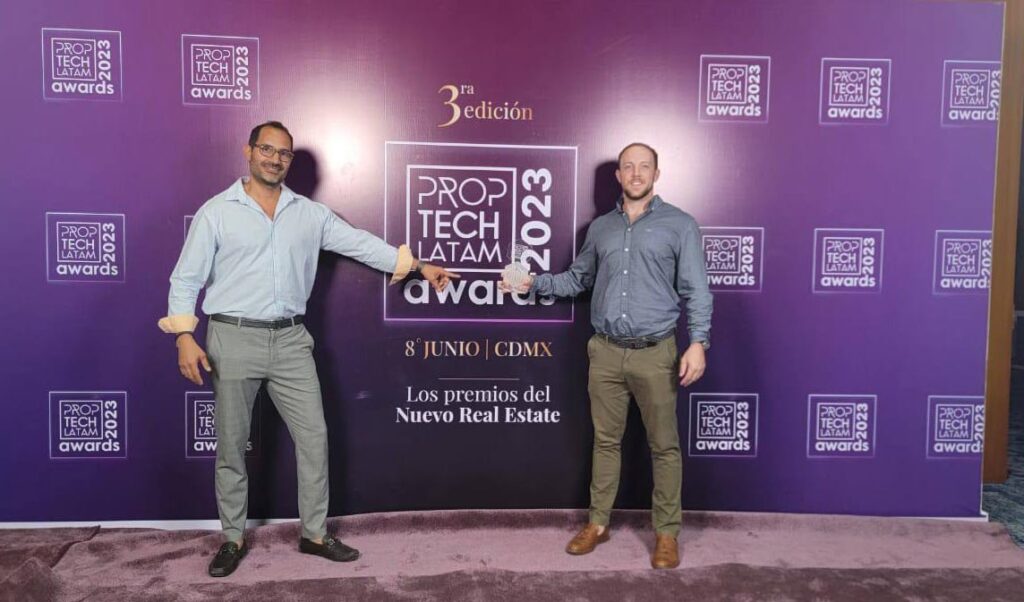 Commitment to Excellence:
The remarkable achievement of Weset is the result of a team deeply committed to excellence. I sincerely thank the team at Weset and their tireless pursuit of perfection, meticulous attention to detail, and passion for innovation have sets us apart. Every aspect of our real estate fintech application has been carefully crafted to deliver an unparalleled user experience, transforming how individuals engage with real estate investments.
Unyielding Work Ethic:
Weset's success is a testament to the team's unwavering work ethic and resilience. Behind the scenes, countless hours of hard work, overcoming challenges, and pushing boundaries have contributed to this triumph. This award recognizes not only our exceptional product but also the dedication, perseverance, and determination that went into every step of the journey.
A Catalyst for Change:
Weset's award-winning tokenization application represents a pivotal moment in the real estate industry. It serves as a catalyst for change, challenging conventional norms and ushering in a new era of accessibility, efficiency, and financial empowerment. By combining cutting-edge technology with a customer-centric approach, Weset is reshaping the way people perceive and engage with real estate, enabling individuals from all walks of life to participate in the market.
A Promising Future:
As We celebrate this prestigious accolade, we are driven by a shared vision and a promising future. This triumph fuels our passion and determination to continue pushing boundaries, exploring new frontiers, and propelling the real estate industry forward. With a team committed to continuous innovation, Weset's future shines brightly as we strive to unlock even greater potential and redefine the possibilities of real estate technology.
Conclusion:
Weset's triumph in winning the PropTech LATAM Award is a testament to our vision, commitment, and unwavering pursuit of excellence. It represents a celebration of our incredible journey, highlighting the immense pride that we feel for our hard work, innovation, and dedication to transforming the real estate landscape. The future of tokenization of real estate is abundant and we are proud to be an industry leader. As Weset continues to shape the industry, our award-winning web3 application serves as a symbol of inspiration, igniting hope for a future where real estate is accessible, efficient, and empowering for all.